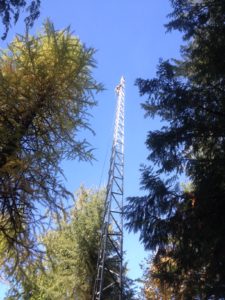 Welcome to Autumn in all its glory! This is one of the best times of the year to really dig into projects. ESIS' work on the Connecting Canadians project continues apace with a focus this month on completing the Kokanee Springs tower installation. The structure is nearly complete and the next phase of mounting Access Point equipment on the tower is beginning as of this writing! November will bring connectivity upgrades to many subscribers in Crawford Bay. Much Gratitude to Mike Jeffery, Garth Norris, Alex Lackovic and friends for their volunteer efforts and expertise in tower building.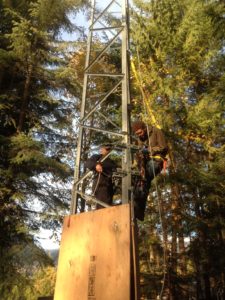 ESIS Customer Support has become aware of some phony tech support scammers targeting East Shore residents with telephone calls claiming that your IP address has been copied, or similarly your computer has been identified as compromised, and for a fee these scoundrels will clear-up that problem for you. In fact, if you give access to your computer to one of these callers, it's quite likely they will install malware rather than remove it, and sometime in the future your computer might pop-up an alert saying once again to call them (and pay them) to solve the problem which they created.
If you receive a call similar to this, do not allow access to your computer or arrange to pay money. If you're not sure what to do, you can call ESIS Customer Support toll-free at 1-844-776-3747 (PRO-ESIS), then press 1. All voicemail messages will be responded to. You can also contact us by email at support@eastshoreinternet.ca.
Tech-savvy readers may have heard of a recently-detected vulnerability in WiFi enryption, called the KRACK vulnerabillity. This exploits implementation flaws in the WPA2 security protocol used by most WiFi routers. It is a serious issue globally, however the threat level to ESIS subscribers is quite limited.
It is an excellent idea to keep your router's firmware up-to-date, and router vendors are updating their products' firmware to deal with this issue now. If you have an older router, consider upgrading! In some cases you may notice performance improvements immediately. ESIS stocks new routers from $60 for increased range 802.11n, to $90 for for dual-band 802.11AC. Our technicians can configure it for you and make sure everything works correctly with the ESIS equipment.
Warmly,
The East Shore Internet Society Board and Staff